Discovery. Recovery. Integrating.
Cherry Systems Data Recovery—established in 1989—is a Professional Data Recovery organization serving corporations, IT professionals, small businesses, and consumers nationwide.
Cherry Systems restores lost, deleted, reformatted, corrupted files, and inaccessible data from various types of digital media, including RAID failure, hard drive crashes, data backup failure, and physical damage, as well as data losses from natural disasters of fire, water, and/or power surges.

Act with confidence to avoid permanent data loss. Contact Cherry Systems Data Recovery Atlanta about your failed device.

We are here to provide outstanding customer service in your data recovery process, so let us be your trusted advisor for data protection.

We provide industry-leading
procedures in data recovery services
& successfully complete every data
recovery job possible.

We are here to help, so let Cherry Systems be your support for all data recovery needs. We are your trusted data recovery experts.
read more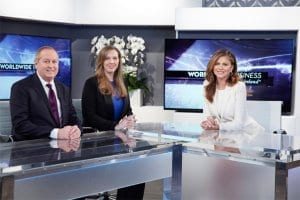 What Makes Our Data Recovery Special
Go behind the scenes at Cherry Systems on a special TV broadcast to see how our special processes and tools enable us to recover the "lost data" sent to our lab. Learn about the security measures we take to protect your data like it's ours, and hear why clients trust us with their clients' data. See it now.
Worldwide Business with Kathy Ireland – Fox Business Network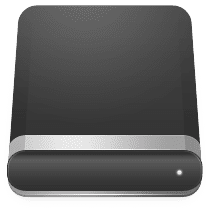 Cherry Systems Data Recovery is the premier provider of Data Recovery Services for the Southeastern USA. Our Hard Drive Recovery (HDD Recovery) skills are unmatched in the industry. What we do is very simple: We recover data from any digital media. We recover data from RAID Arrays, RAID Corruption, from hard drives such as Samsung, Seagate, Toshiba and Western Digital, perform flash drive recovery, SD Card Recovery, hard drive repair, MAC Data Recovery.   We have extensive experience dealing with software, firmware, and hardware associated with all types of Digital Media. Using our intricate knowledge of the inner workings of these devices, we are able to rebuild, repair, or reconstruct damaged or inaccessible data, including RAID Drive Failures, External Hard Drives, broken SD Cards, and SAN / NAS volume corruption/failure. Cherry Systems can even recover data lost due to lightning, fire, flood, power surges, jet plane crashes and, literally, being run over by a car.
Cherry Systems is YOUR trusted Data Recovery Expert.
Latest Blog Posts
Hurricane Victims: Discounted Data Recovery for Harvey and Irma Victims Cherry Systems wants to do what we can to help the victims of Hurricanes Harvey and Irma by offering a special discount for our data recovery services.  Cherry Systems specializes in data recoveries related to natural disasters.  Businesses need to recover…

read more
Testimonials
When my 10-month-old daughter destroyed my flash drive by ripping it from my laptop, I feared the worst: that all of the data for my PhD dissertation were gone, unrecoverable, lost forever.  I felt sick on my stomach -- a total state of panic.  My husband immediately started looking for data recovery providers, and we started calling them right away.  Cherry Systems was not only the most reasonably priced, but they were so incredibly friendly, professional, and reassuring from the start.  I hurried to their office in 5 o'clock-rush-hour-Atlanta traffic and arrived just minutes before they closed for the weekend. …

Lindsay P.