Network Attached Storage (NAS) Recovery Services | Storage Area Network (SAN) Recovery Services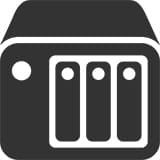 RECOVERY FOR…
NAS/SAN Systems
A NAS and SAN device is used for sharing files through a network, usually for individuals, small businesses to large corporations.
NAS (Network-Attached Storage) usually only provides file sharing and storage, so they are easier to configure and use.  This makes them perfect for smaller network situations.  NAS devices can be single drive systems as well as multiple drives that allow for redundancy. If these systems fail, they can be simple single drive/RAID1 failures, to more complex RAID configurations. Cherry Systems is highly successful in NAS data recovery.
Recovery Involves:
Single/RAID1 regular recovery process
RAID/Server recovery process
SAN (Storage Area Network) is shared through networks and used across multiple servers, which makes them perfect for larger corporations. SAN devices are more complex than NAS as it can allow storage to be shared and formatted as needed. Cherry Systems is highly successful in SAN data recovery.
Causes of Data Loss in these devices can include:
Defective/fluctuating electrical power source
Inadequate ventilation
Drive failure
Cherry Systems Data Recovery supports most manufacturers of these two drives. Our experts are highly knowledgeable in recovering lost and damaged data from these devices.
Cherry Systems Data Recovery has considerable expertise in data recovery services of NAS and SAN devices but the process can be complicated. The device may have multiple failed drives or a vendor specific OS that adds complexity to the recovery.
Some high-end manufacturer's for storage systems that Cherry Systems supports and has experience handling are Dell Storage, Dell Powervault MD, Dell EqualLogic, Dell Compellent, EMC, EMC Isilon, EMC Symmetrix, EMC CLARiiON, EqualLogic, HP Store products, HP Lefthand storage, IBM Fibre Channel, IBM Storwize, Isilon, NetApp Storage Arrays, NetApp, and Lefthand Networks.
As Cherry's client, you will have:
Your choice of service -- Expedited service, Standard Service or Economy Service
Safe data recovery environment in the industry for your personal and confidential data
Certified Class 100 Cleanroom facilities—vital for protecting the sensitive internal components of hard drives

Maintains exceptional air purity
Contains less than 100 airborne particles larger than 0.5 microns in each cubic foot of air.

Expert engineers certified to safely recover data
Cherry Systems is YOUR trusted Data Recovery Expert for NAS Data Recovery and SAN Data Recovery.
Cherry's Standard Process for NAS/SAN Data Recovery
Providing a free basic evaluation
Sending you a written warranted quote for your acceptance
Downloading the recovered data to your choice of media
Informing you in a timely manner when the recovered data is ready
Throughout this data data recovery process, Cherry's clients may be assured that the highest standards of quality, protection and security are employed on their behalf by our highly qualified team of experts.
What restores lost and damaged data?
THE DATA RECOVERY PROCESS BY CHERRY SYSTEMS
Let us help you. Contact us now.